Chameleon Street Chat: real places & real faces
An augmented reality chat system for Chameleon Software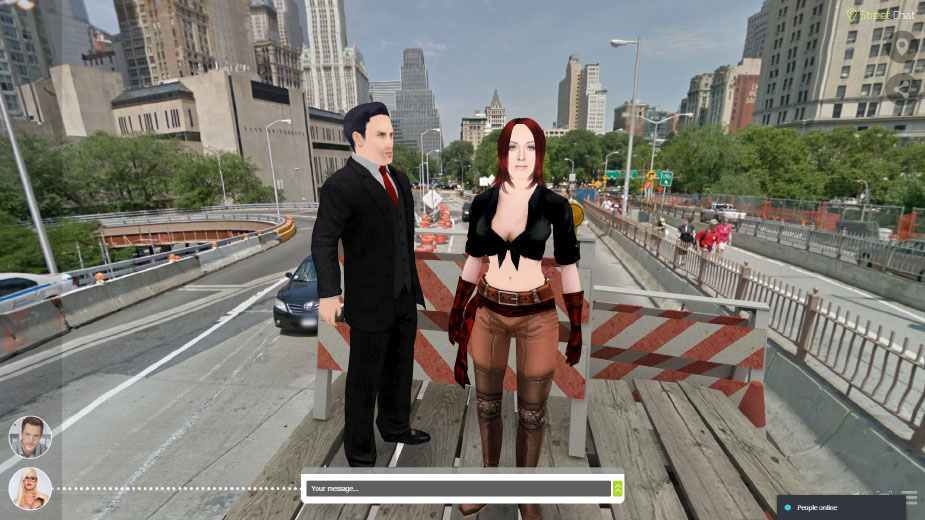 Are you a social butterfly? Do you love chatting to your friends face to face in real life and on social media? Then we have the new augmented virtual reality app for you! Street Chat is the latest advancement in communications technology that's fun and informative and lets you travel anywhere in the world for a chat with your friends!

Street Chat integrates with Google Street View to bring you a complete virtual environment of any location in the world. Simply select your location and pin it, your virtual avatar will be activated at the location and your friends will be notified, allowing them to join you for a virtual chat experience at any location that you desire!

Street Chat is the new revolution in social interaction, with Street Chat it's possible to travel the world with your friends, right from the comfort of your virtual safe space, take the conversation to the street with Street Chat!

Chameleon Street Chat is an augmented and virtual reality chat system for the Chameleon Software (Chameleon is made by Websplosion (www.chameleonsoftwareonline.com), and it is meant for building social networks, dating websites, etc.)

A demo of the Street Chat software can be seen here: www.chameleonsoftwareonline.com/demo.php?part=street_chat

Street Chat allows to use real world locations while chatting, the locations are provided by Google Street View. Also the users can use their own faces on the avatars. This basically means you are chatting in a real place with your real face on your avatar. The place can be familiar for all the chatters in the location making the process more friendly and intimate.

You can use the map to choose a place you want to chat in: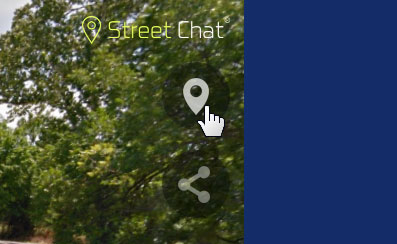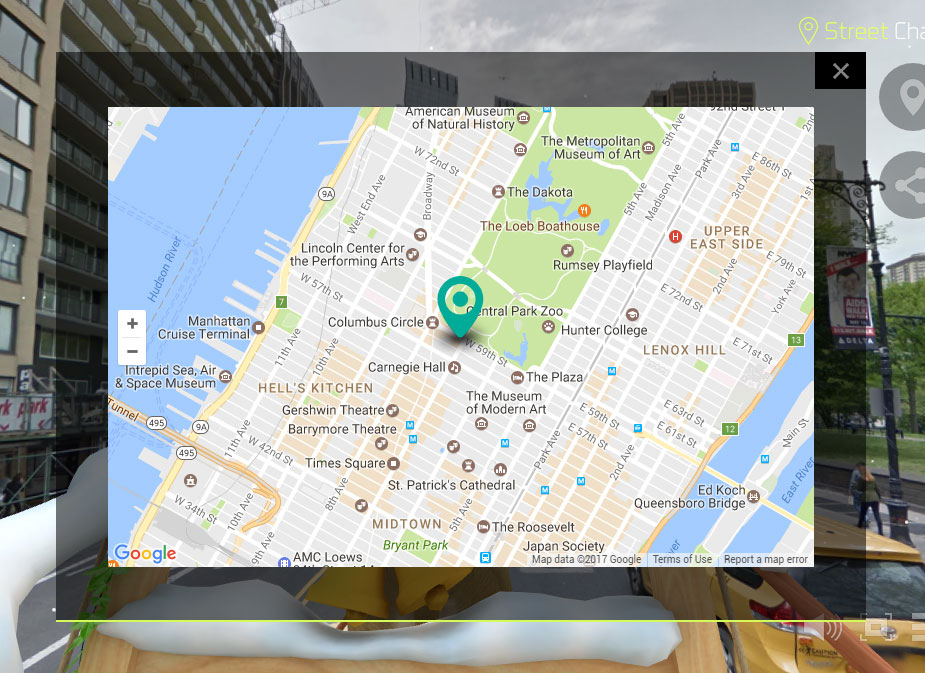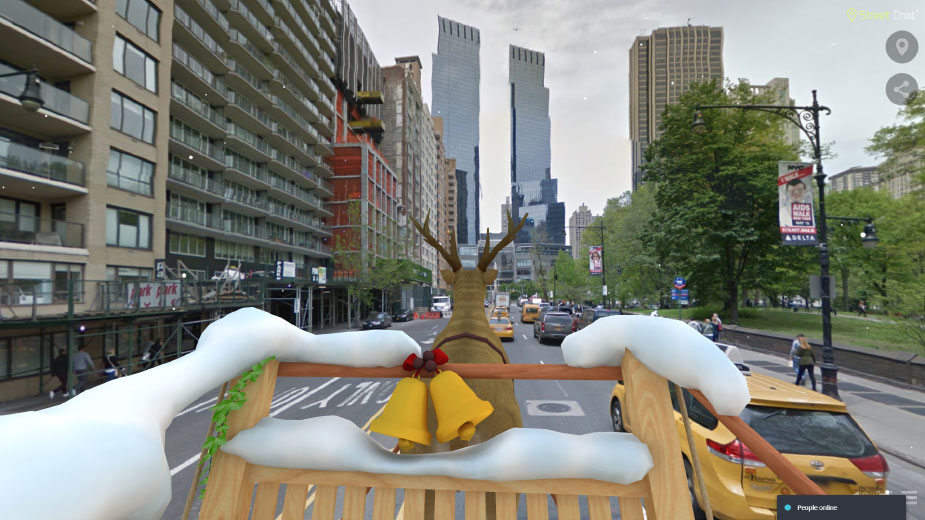 All your friends see you on the map as a pin and can join you in the location that you have chosen.

Random complex 3D platforms are put into the location so that you could stand and walk on them. Some platforms have animated elements (snow, rain, fire, smoke, butterflies, etc.):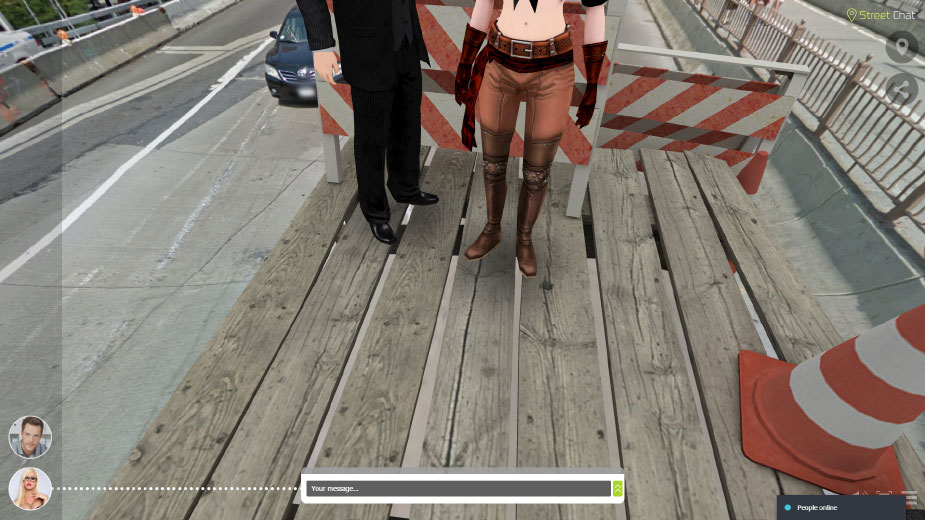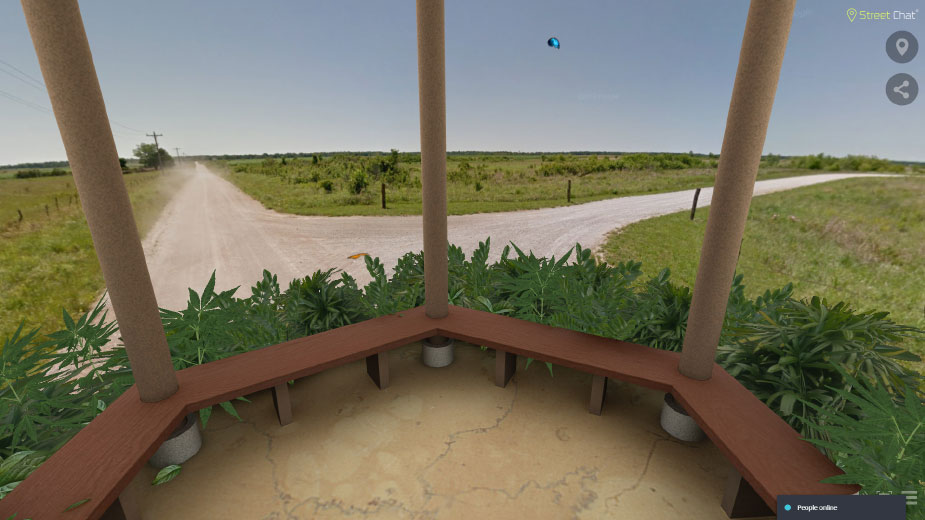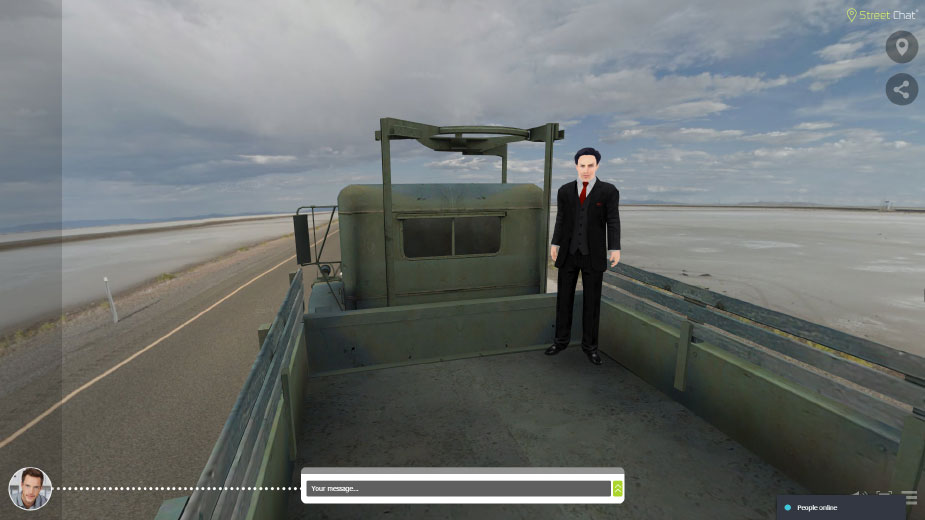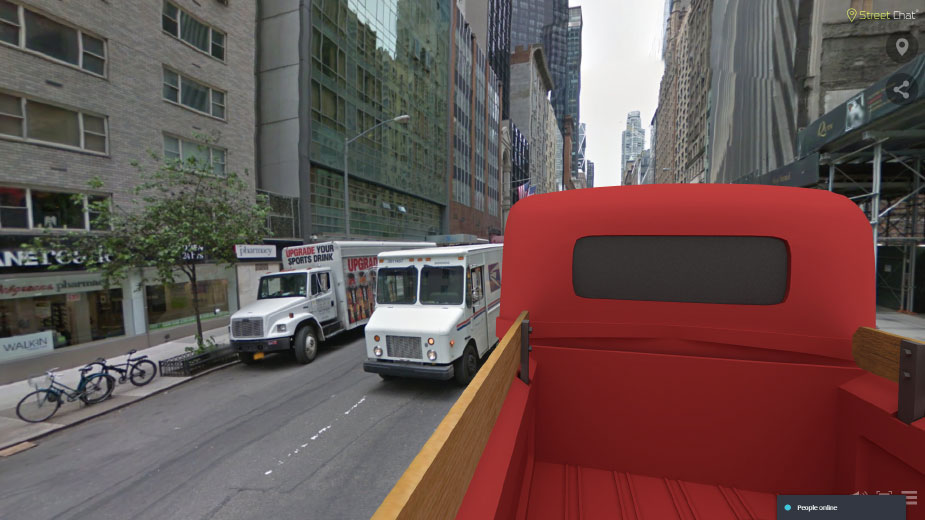 You can put your own face on the avatar: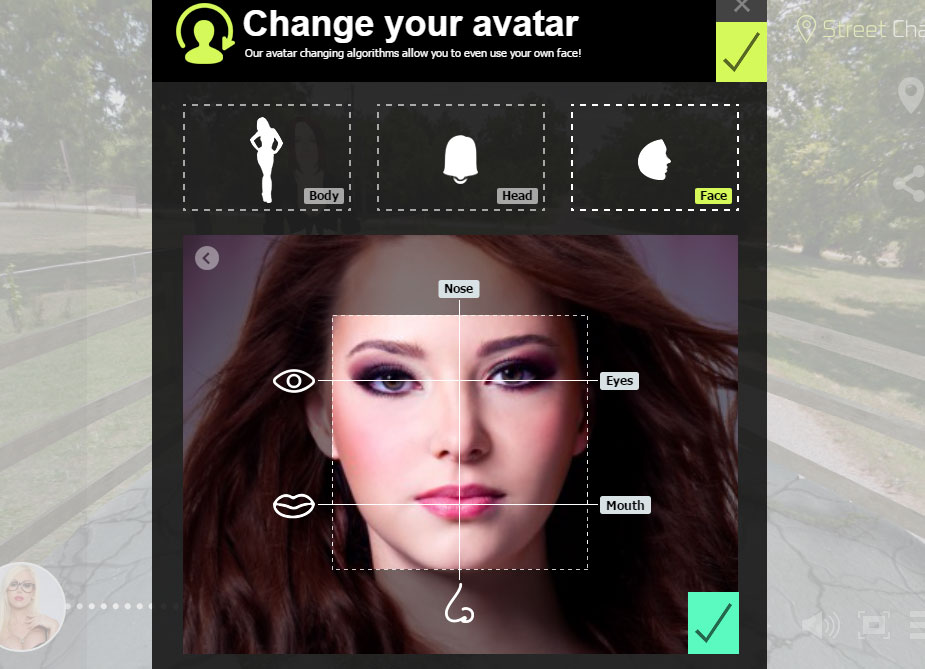 The avatar can be further customized: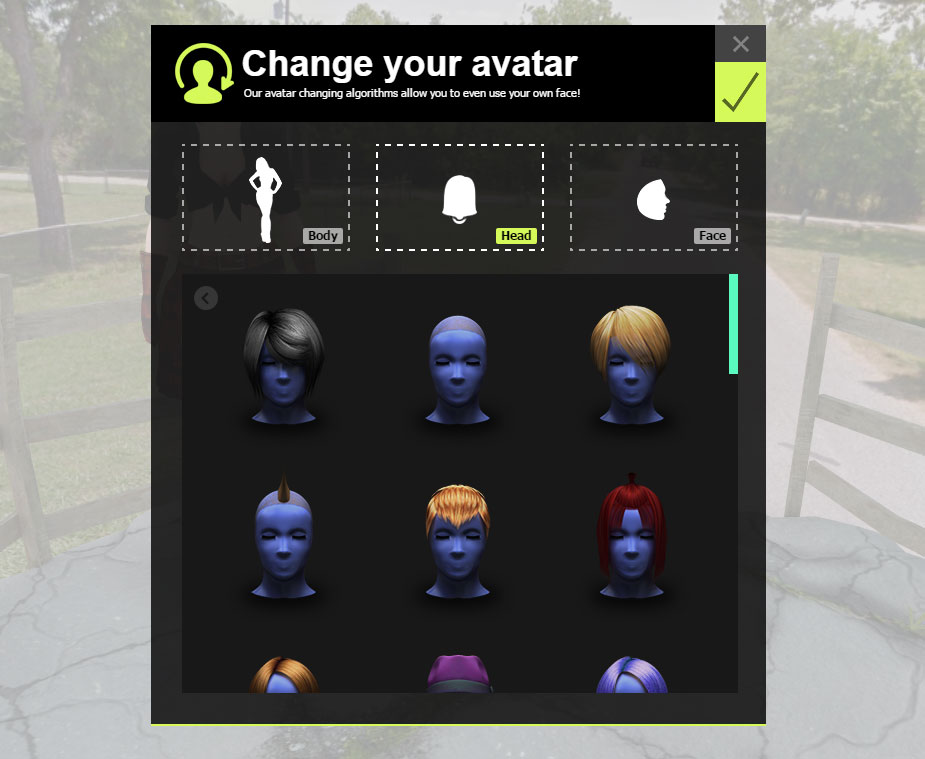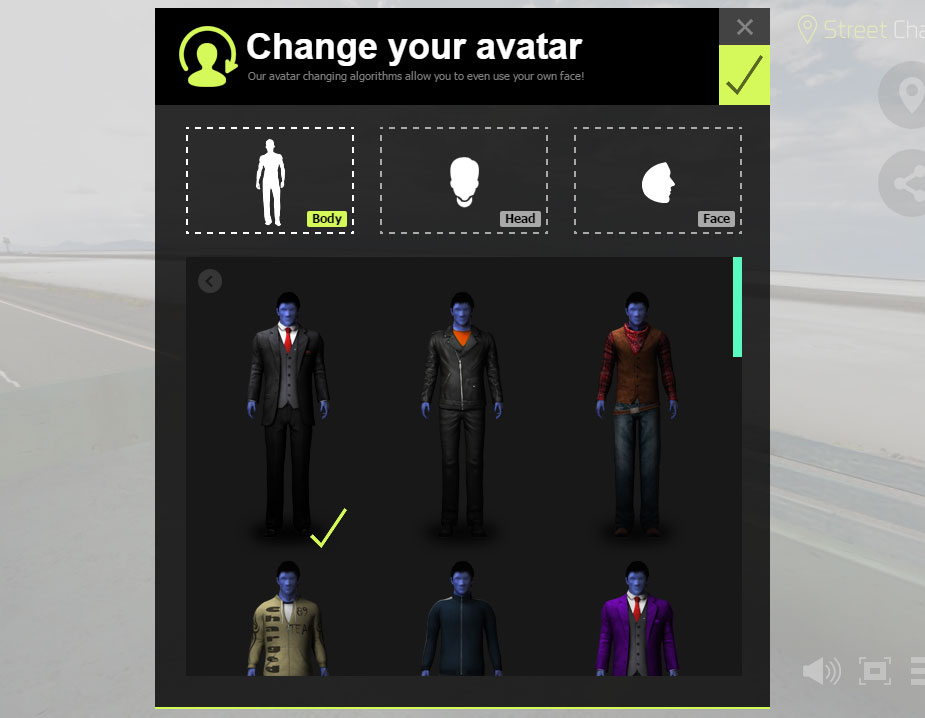 A link to this location can be copied and sent to your friends, they will be able to join you without having to register or log in:





The software also works in the mobile phones as a mobile web service and in the iOS and Android apps of Chameleon Software.

The number of simultaneous users in one location is limited only by the size of the platform, the number of simultaneous users in the whole Street Chat is unlimited. The number of different locations is equal to the number of Google Street Views panoramas, about 200,000,000.

The software was inspired by the Pokemon GO game.

Keywords: Chameleon Software, Street Chat, dating software, social networking software, create a social network.
पूरी तरह से कस्टमाइज़ करने योग्य
आप उस फ़ीचर सेट को बदल सकते हैं जिनका उपयोग आप अपनी साइट पर एक अद्वितीय वेबसाइट बनाने के लिए करेंगे। आपके पास ऐसे फ़ीचर्स वाली एक वेबसाइट होगी जिन्हें आप चुनते हैं।
शीघ्र और सरल
आप खरीदारी के बाद कुछ ही मिनट के भीतर इसे डाउनलोड करें और इसे तुरंत इंस्टॉल कर सकते हैं। अगर आप चाहते हैं कि हम इसे इंस्टॉल करें तो हम खरीदारी से 24 घंटे के भीतर इसे नि:शुल्क करते हैं।